The Maine Highlands Offer a Variety of Accommodations
From sporting camps to resorts, we have it all
From historic inns to luxurious hotel accommodations to exciting sports camps, lodging in The Maine Highlands has something for everyone! Throughout The Maine Highlands you'll find a unique combination of beautiful surroundings, exceptional service, amenities, privacy, and access to all the technology you need along the way.
Experience true hospitality at one of The Maine Highlands welcoming B&Bs or inns, which offer a unique and personalized travel experience with a touch of local flavor. Many are near one or more of the area's exciting attractions, shopping venues, or restaurants, have a historical ambiance, and are decorated with antique furnishings and handicrafts from local artisans. For a one-of-a-kind experience, consider staying at the only gluten-free, vegetarian B&B in the state, Fiddlehead Inn. Young House Bed and Breakfast in Millinocket is just a stone's throw away from Baxter State Park. Wake up to a home-cooked breakfast and get started on your day. Perfect for romantic getaways, relaxing vacations, and even business trips.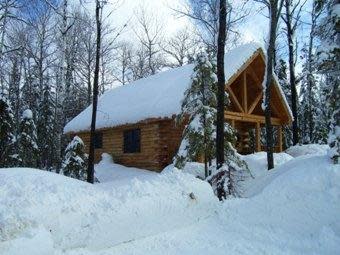 Planning a family vacation? The many resorts in the region offer vacation and family getaway packages designed for every budget! There are a number of resort accommodations to choose from, ranging from quiet, country locations, to expansive family resorts, located directly on Moosehead Lake.
Sporting camps are just one of the many types of resorts situated throughout the area. These accommodations are nestled near lakes and ponds and set up with a main lodge and individual guest cabins. Most offer fully-outfitted fishing, hunting, canoeing, or moose watching trips led by experienced Maine guides. With three meals served each day, a sporting camp is an economical choice for individuals or families looking for a fun, multi-day excursion.
Traditional hotels are mainly found in the Bangor, Orono, and Greenville areas.You'll find an array of regional facilities, along with those that are represented the world over.
Throughout The Maine Highlands, motels offer a relaxed alternative to modern hotels and resorts. The budget-conscious traveler can consider a stay in Millinocket, Sherman Mills, Greenville, Orono, or Bangor. Many of these convenient location even offer balcony and water view options.
For the many camping options, please visit The Maine Highlands Camping page!