Maine's Lakes & Mountains Serves up Culinary Delights
A memorable culinary experience is just a bite away when you visit Maine's Lakes & Mountains! Like other regions in the state, the area is well-known for its seafood with lobster, clams and oysters topping the list. Although the bounty of the ocean comes highly recommended, there are also other ways to savor the tastes of the region. Fine dining establishments and luxury resorts serve extraordinary delights, while small town diners and roadside food carts pile your plate high with delicious home-cooked meals.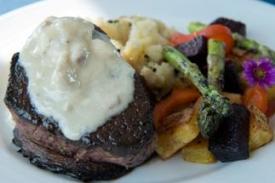 Revel in unique Maine dining with spectacular views at one of the many inns and resorts. This is where the region's French heritage shines through with signature dishes such as lobster sauté and lobster tortellini. A touch of Maine is added to many dishes including dried blueberries in butternut squash risotto. Simply delicious! To make these dining venues even more special is their incredible, unmatched ambiance. Many inn and resort dining rooms offer crackling fires on cold winter nights. In the summer, enjoy your breakfast and dinner on screened-in wrap-around porches. The views: dazzling mountains playing in the clouds, lakes shimmering under the afternoon sun and wildlife taking a stroll on nearby trails.
Local diners serve up casual, fun dining with whimsical menus and excellent service. Think tin-pressed ceilings, red vinyl stools and outdoor patios, with upbeat music playing overhead! Regional favorites include creamed chipped beef on toast, Yankee pot roast and lobster rolls. Or go traditional with family-friendly fare—milkshakes and burgers are always made-to-order! Regardless of what you choose, you'll be treated with meals so delicious you'll think Grandma snuck into the kitchen!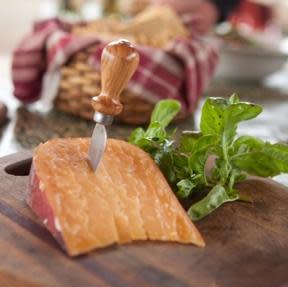 There's no shortage of international cuisine either. Celebrating food and drink at its best, upscale restaurants serve culinary masterpieces that take inspiration from all corners of the globe. Mexican, French, Italian, Korean and more grace the menus at many local eateries.
Farmers' markets, apple orchards, and berry fields are peppered throughout the region and open to visitors when in-season. You might also stop by an authentic sugarhouse for a sampling of Maine's amazing maple syrup. Don't forget to grab a few bottles to bring home!
Whether coming off the mountain for a quick drink and filling appetizer or taking the evening to enjoy a five-course meal, the Maine Lakes & Mountains region has it all. Visit the Maine Restaurant Association for more on where and what to eat while visiting the area.
Start planning your Maine's Lakes & Mountains dining activities today!