Professional Services in Maine's MidCoast
MidCoast Maine communities are home to professionals with a wide range of specialties. Whether planned or needed on a moment's notice, they're ready to assist you with everything from health care concerns to vehicle rentals and beyond.
Traveling from out-of-state? Portland International Jetport and Bangor International Airport are the primary air services to get you to and from Maine's MidCoast region. If you are looking to fly privately, the area is home to a number of smaller regional airports. Car, limo, and taxi services are also available.
Looking for religious services like those you regularly attend back home? Or maybe you'd like to experience a new spiritual celebration unique to Maine? There are churches and worship centers in every town, serving every domination and faith.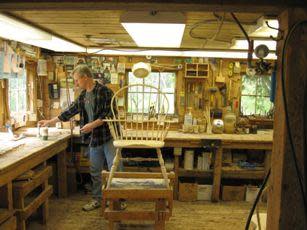 Did you suddenly fall ill or have a wound that needs to be looked at? Although the region is defined as quaint and charming, its hospitals and medical care facilities are far from old-fashioned. The area is serviced by a number of state-of-the-art hospitals and urgent care centers including Waldo County General Hospital in Belfast,Mid Coast Hospital in Brunswick, St. Andrews campus of LincolnHealth in Boothbay Harbor, Parkview Hospital in Brunswick, Miles campus of LincolnHealth in Damariscotta, and Penobscot Bay Medical Center in Rockport. Walk-in health services are also available through one of the many community health clinics.Is it time to settle down? Maine's MidCoast region is the perfect place to tie the knot. Whether you're planning a small intimate elopement or large elegant wedding, there are notaries available spur of the moment or well in advance to help you make your special day something you've always dreamed about. Top-notch event and wedding planning professionals are also there to help you find the perfect venue and put your event together.
The region's various Chambers of Commerce can help point you in the right direction if other professional services are needed, whether you need business services or just want to find out what's going on in the region when you are visiting.