Sightsee and Museum Hop Around Maine's MidCoast
The majestic coast and regal waters of the Atlantic Ocean set the stage for an area rich in things to do and places to visit—Maine's MidCoast! Synonymous with this visitor's paradise are world-class seafood, craggy peninsulas, windjammer excursions, and many more sea-shining examples of life in Maine's MidCoast. One visit will leave you longing to come back, time and time again. Here's what you have to look forward to...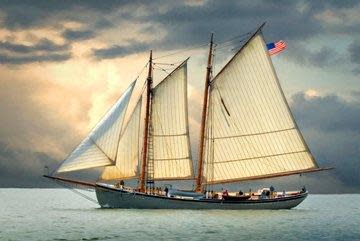 Discover what it's like to live and breathe amidst fresh coastal air and take on the sea's mighty terrain. In Maine's MidCoast, playing outside is not your average, everyday adventure! Join the excitement of a regional fishing adventure. Spend a day on the sea via a fishermen's boat. Learn about the trade and try your hand at DownEast lobstah catching. Indulge in an open-sea sailing excursion or take a ferry to an island.
There's also plenty of outdoor recreation away from the sea. Spend a day fly-fishing on a river or, come winter, ice fishing on a lake or pond. In the mood for a round of golf? Swing away at a number of wonderful courses in the region, including the award-winning Samoset Resort in Rockland.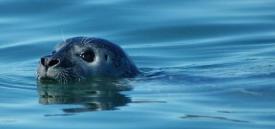 Touring and sightseeing are other perfect ways to experience the wonder of Maine's MidCoast. Hop in your car and take a drive along coastal Route 1, down one of the beckoning peninsulas, or through the vast countryside along a scenic byway. Tour companies are also on hand to help you see the beauty of the Mid-Coast. Book an air tour via a helicopter or take a scenic flight; spend an afternoon touring a lighthouse; or go on a puffin cruise or whale watching tour.
For land lovers, Maine's Mid-Coast offers a wide range of activities. Maritime history comes to life, with an array of museums and exhibits to visit throughout the region. Start your travel through time at Maine Maritime Museum in Bath, where you'll find a historic shipyard with five original 19th century buildings and a full-size representation of the largest wooden sailing vessel ever built, Wyoming. Boothbay Railway Village, featuring railroad and antique automobile exhibits and lots of fun events during the summer, is a popular stop for kids and parents alike. Penobscot Marine Museum in Penobscot features Seacoast Village, eight historic buildings listed on the National Register. A short drive away discover a regional favorite, Owl's Head Transportation Museum, home to a fascinating, growing collection of planes, trains, and automobiles. Farnsworth Art Museum and Wyeth Art Center is just up the road in Rockland. The museum offers a nationally recognized collection of works from many of America's greatest artists. In Thomaston a historic gem, The General Henry Knox Museum, awaits your arrival. The centerpiece is an amazing replica of the home of the first U.S. Secretary of War, Major General Henry Knox.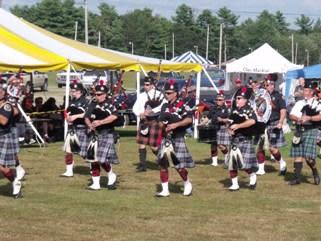 Many MidCoast towns and villages are arts hubs, brimming with galleries, studios, theaters, and concert halls. Summer brings art walks and outdoor music entertainment, while the cooler season brings a variety of indoor concerts, performances, and events. Visit the Bowdoin College Museum of Art in Brunswick for extraordinary collections of Decorative Arts, Paintings, Sculpture, and Works on Paper. Or stop by Maine Artisans Craft Cooperative in Lincolnville or the Center for Maine Contemporary Art for the best in local art.
Special events celebrating everything from the region's maritime heritage to its roots in Celtic and jazz music are held throughout the year! Some of the favorites of the area include the Camden Windjammer Festival, the Maine Lobster Festival in Rockland, the Common Ground Country Fair in Unity, Bowdoin International Music festival and the Camden International Film Festival (ranked as one of the best in the nation!) For a full listing of the area's many events, fairs and, festivals, visit the official Events page. You can also download the fully interactive visitor's guidebook.
If you're used to crowds and chaos at the malls and big box stores, you'll love shopping in Maine's Mid-Coast. While there are still traditional shopping venues, the local downtowns are lined with small shops, outlets, and purveyors of all kinds of good and wares. To plan a day of shopping, please see the MidCoast – Shopping page.
A four-season wonderland, you'll never run out of ways to explore and enjoy the Mid-Coast!