Camping in Maine's DownEast & Acadia is Second to None
Ocean waves crashing against regal bluffs. Eagles soaring overhead. The taste of sea salt in the air. This is camping DownEast style! The entire region offers some of the most exceptional and diverse camping opportunities in the state of Maine. Aside from oceanfront camping, there are also many inland camping areas rich in forest and wilderness and meandering rivers and sparkling lakes carved out by the receding glaciers at the end of the last Ice Age. It's an experience you'll remember for a lifetime.
The many privately-owned campgrounds in the region accommodate everyone-from the smallest tent to the largest RV. Fall asleep to the sound of loon calls at campgrounds located near sparkling ponds. "Big Rigs" are always welcomed at many oceanfront and inland RV sites near Bar Harbor, Acadia National Park, Carmel, and Southwest Harbor. Several even have their own lake beaches and optimal sites for tents or campers. Always the family favorites!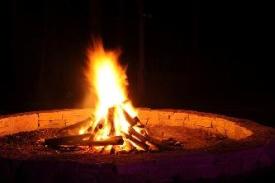 Boating is all the rage when camping in the DownEast & Acadia region. You'll find daily and weekend rentals at most facilities, along with a variety of guided tours. You might also enjoy one of Maine's newest campgrounds, equipped with boat rentals and dock access to thousands of acres of waterway. Fish for landlocked salmon, small-mouth bass, and perch, among others.
The area's many secluded sporting camps are known world over for exciting hunting and fishing adventures as well as relaxing family vacations. Most sit directly on the shores on inland lakes and offer a variety of amenities for the sporting enthusiast. Popular sites are located near the spectacular Grand Lake Stream, a legendary fly-fishing spot. Hire a guide for a day on the lake – fishing, enjoying a sea dinner cookout; and sightseeing.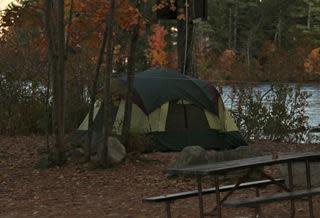 Let's not forget the kids. The opportunities for children today are remarkable. Few, however, can provide the kind of profound experience available at a day or sleep-away camp. The DownEast & Acadia region's picturesque surroundings provide campers with the ideal setting to experience a fantastic camping adventure. The area is famous for warm, sunny days and comfortable nights. Special programs include excursions to explore one of the many historic sites, rock climbing, sea kayaking, oceanography classes, island camp-outs, environmental stewardship and more. Find out more about Maine's DownEast & Acadia summer camps at Maine Summer Camps and Maine Camp Experience.
Pitching a tent, pulling up a RV, or just throwing a sleeping bag onto the fertile ground, camping DownEast is a peaceful, playful escape guaranteed to take your mind off everything except your surroundings.
Start planning your camping adventure in Maine's DownEast & Acadia today!