Maine's Lakes & Mountains Offer an Abundance of Lodging Options
Deciding where to stay when you visit Maine's Lakes & Mountains region might be the hardest part of planning your trip. Do you prefer the charm of historic little villages or the modern luxury of mountain resorts? In this area of Maine, you'll find accommodations with intimate Victorian settings or modern design elements–all just steps away from stellar restaurants, popular family attractions, quaint retail shops and outlets, and tons of outdoor recreational fun.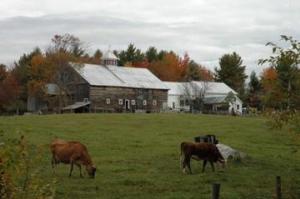 In western Maine, your dream to escape to a cabin near the mountains or a cottage by the lake can come true. Cabins and cottages become homes away from home, promising couples privacy, friends opportunities to dine-in, and families the occasional washer and dryer. Spectacular facilities with incredible views can be found in Rangeley, Waterford, Byron, Norway, Oquossoc, Sebago and Waterford.
Warm, personalized hospitality differentiates a stay at a Maine bed and breakfast or inn—whether it be a period home found in one of the historic village downtowns or a more modern home sitting in the center of a bustling ski area. Hearty breakfasts are served every morning, often featuring homemade baked goods and the most eye-opening coffee. Proprietors joyfully share their knowledge of the best places to dine, shop, sightsee, and more. It's almost like visiting old friends!
In addition to the smaller B & Bs, you'll also find area inns throughout the region. Many world-class resorts call the region home, too, each having an enticing mix of services and activities. Favorites include Highland Lake Resort in Bridgton, Point Sebago Resort in Casco, Poland Spring Inn & Resort in Poland Spring, Bethel Inn Resort and River View Resort in Bethel, Sunday River Ski Resort in Newry and Tarry-A-While Resort in Bridgton.
If getting outdoors is on your agenda, opt to stay at a sporting lodge. Most sporting lodges offer an all-inclusive experience with tours, hiking, fishing, and, in some cases, children's programs. With stunning mountains, lakes, and lush open terrain as a backdrop, adventurers leave behind their cares for the day and embark on an incredible journey.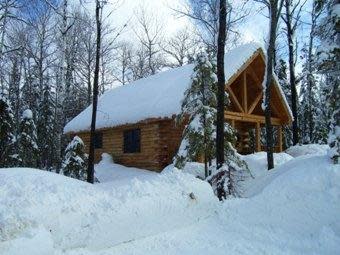 For more outdoor fun, the region is home to many tent and RV campsites–both privately-owned and those that are maintained through state park services. Among the six state parks in the region, Sebago Lake State Park, Rangeley Lake State Park, and Mount Blue State Park allow camping. Savor the sweet smell of roasting marshmallows drifting through the air as you weave a tale around the campfire. For the many camping options, please visit the Lakes & Mountains Camping page!
Traditional hotels with easy access to antique malls, museums, and attractions galore are mainly found in the Lewiston and Auburn area. Comfort Inn & Suites, Fireside Inn & Suites and Hilton Garden Inn are a few you'll find. Regional facilities offer all of the luxuries of larger chains, with extra dose of downhome Maine hospitality. Look for them in the downtown villages and cities.
Throughout the region, motels offer a relaxed alternative to modern hotels and resorts. Instead of lugging your suitcases into a common lobby, then to your room, pull your car up right outside your room and unload. Along with national motel chains, there are also smaller, locally-owned facilities.
Start planning your Maine's Lakes & Mountains lodging today!