Explore the Culture of Maine's DownEast & Acadia Region
Immerse yourself in rich Maine history
The history and culture of the DownEast & Acadia region is undoubtedly linked to its early Native American roots and European settlement. The entire region is also ripe with Revolutionary War and maritime history – all which have had a significant lasting impact on the culture of the region.
European influences remain prevalent in the area's architecturally significant buildings including Greek Revival, Queen Anne, and Italianate styles dating from the early 1800's. In Columbia Falls, the Ruggles House is an absolute must-see. Built in 1818 and beautifully restored (much of it original), the home features a one-of-a-kind flying staircase, Palladian windows, intricate moldings, and period furnishings. Located in Ellsworth, one of the area's finest historical buildings was constructed by Colonel John Black. His home, Woodlawn, built in the 1820's, is now a beautifully restored museum.
The Passamaquoddy Tribe (Wabanaki) of nearby Pleasant Point shares its strong history and culture in various ways including the celebration of Indian Day in August. Enjoy Warrior Canoe races, museum tours, storytelling, exhibits, dance, and the chance to purchase a handmade Native American product.
The theatre and performing arts are quintessential to life DownEast. Enjoy popular cultural activities such as the Acadia Repertory Theatre  or discover the finest in local Opera in Stonington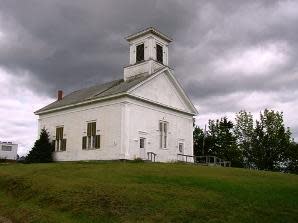 On a town-level, Bar Harbor is the cultural epicenter of the region. Here you can continue to explore Maine's tribal history at the Abbe Museum, host of the Maine Native American Festival and Basketmakers Market. For those with a passion for the arts and music, Bar Harbor is home to many galleries, shows, and festivals. Discover paintings of area landscapes, vibrant Native American arts and handcrafted products, Maine-made crafts, tourmaline jewelry, fine clothing, and much more.
One of Maine's undiscovered treasures, the remarkable Historic Bold Coast between Ellsworth and Lubec, is also a haven to local artist studios. Learn more about the artists by visiting the Acadia DownEast Artists Directory online.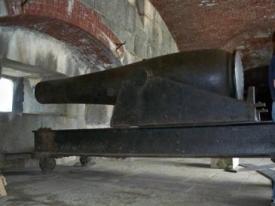 The Revolutionary War comes to life DownEast! History buffs will love stopping by the many area museums featuring war collections, exhibits, and artifacts. Or stand on the ground where the first naval battle of the Revolutionary War took place in Machias Bay.
Finish off your cultural excursion with a little maritime history. Visit one of the many area lighthouses along the region's rocky coastline.
Regional Cultural Events You Don't Want to Miss:
Grand Lake Stream Folk Art Festival (A unique gathering of folk artists, craftsmen, canoe and boat builders, quilters, and musicians; held annually the last full weekend of July)
Machias Wild Blueberry Festival (Come celebrate the little fruit that put DownEast Maine on the map! Annually in August)
Bar Harbor Music Festival (Everything from string orchestra concerts and nights of jazz or brass to New Composers concerts and Opera)
Start planning cultural activities in Maine's DownEast & Acadia region today!