Savor Seafood and Other Delights at The Maine Beaches
Dining options are plentiful in The Maine Beaches region. From classic, award-winning restaurants to casual lobster and clam shacks, an array of delicious choices awaits you.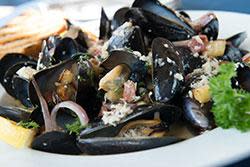 A trip to The Maine Beaches region is the perfect chance to try fresh, local seafood. Our famous Maine lobster can be sampled at many local restaurants. Try it boiled, baked, stuffed or served in hot stew. Stop by a lobster shack for one of our famous creamy lobster rolls.
In addition to our renowned lobster, The Maine Beaches region serve up many other types of seafood. Stop by a roadside clam shack for crispy fried clams, seafood chowder, scallops or shrimp.
If your visit brings you near Old Orchard Beach, try our legendary pier fries, served hot and fresh. Enjoy them plain, or douse them with ketchup or salt and vinegar.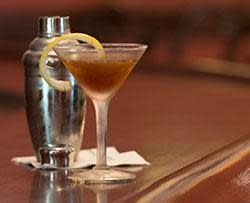 The Maine Beaches is also home to a winery, where you can sample wine squeezed from fresh Maine grapes and blueberries. If you're into craft beer, there are several breweries in the area to choose from.
For some farm fresh local food, check out our farmers markets, which operate most of the year. Or visit one of several pick your own farms, where you can pluck blueberries, strawberries and more, fresh from the bush.
The Maine Beaches region hosts a wide range of eateries, from cozy local diners to award-winning restaurants. Ethnic options also abound, including Indian, Mexican, Chinese, Thai and more.
Whatever your tastes are, you'll find something delicious in The Maine Beaches region.
Start planning your dining experience in The Maine Beaches region today!