The Culture of The Kennebec Valley is Vast and Inviting
Although early colonists were of French and English descent, the culture of The Kennebec Valley can be traced back thousands of years before Europeans settled in the region. Originally inhabited by a tribe of Native Americans known as the Red Paint People and later various Algonquian-speaking tribes, the Valley has a long, rooted history in fishing, farming, logging and manufacturing—giving the area rural flair and a rich, colorful heritage.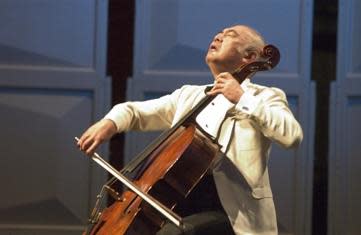 Augusta, Maine's capital city, is the cultural cornerstone of The Kennebec Valley. Here you can explore more than 12,000 years of history in the making at the Maine State Museum. View a three-story water operated lumber mill or learn about Maine's vibrant Native American history through the many artifacts and exhibits. In 1754 a blockhouse was erected to provide for regional protection, and it still stands today at Old Fort Western. This is a must see! The fort is known as the meeting point for Benedict Arnold's failed march up the Kennebec to Québec during the American Revolution.

Waterville is also one of Maine's great centers of history and culture. Known as Elm City for the many elm trees the populate the area, here you can discover the best in American art at the Colby Museum of Arts and a turn-of-the-century Opera House for theater, concerts, dance, comedy and more. Waterville also takes great pride in its downtown, which is home to seven structures listed on the National Register of Historic Places. For those with an ear for music, the city proudly hosts the Atlantic Music Festival each summer.
The quiet riverside towns of Gardiner and Hallowell provide a unique glimpse of days gone by. Both feature historic downtowns and are rich in architectural history with many period homes and buildings still standing including Oakland's mansion, Johnson Hall and the Laura Richards House.
Many of the main routes and scenic byways will take you on a cultural journey as well. The Kennebec-Chaudiere Corridor (Route 201), which runs into Quebec, was the primary trading routes of the Abenaki, and the much-traveled path of European settlers. There are a variety of interpretive signs and maps at various locations along this path.
For a little taste of the theatrical arts, head on over to the Shakespearean Theater of Maine in Monmouth, a year-round professional repertory company.
Regional Cultural Events You Don't Want to Miss:

Start planning your cultural activities in The Kennebec Valley today!