Soak up Some Culture in The Maine Beaches!
Looking for some culture between taking in ocean-scapes and strolls in the sand? Check out the Ogunquit Playhouse for some top-notch theater. Operating from May through October, the Ogunquit Playhouse has been heralded as "America's Foremost Summer Theatre." You'll find many other theatre options available in nearby Arundel, Berwick and Biddeford, some of which operate year round.
To soak up some history, visit the Museums of Old York. The Museums consist of nine historic buildings, including a preserved schoolhouse from the 1700's and the Old Gaol, a former prison. Check out South Berwick's Counting House Museum, which once housed accountants working at the local cotton mill. The space now documents the history and way of life of those who inhabited the area.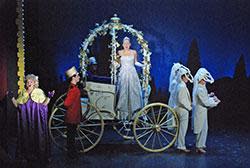 The Ogunquit Museum of American Arts celebrates American works of visual art from the 1800s on. The museum includes a collection of creations by artists who were part of Ogunquit's renowned art colony in the early 1900s.
Step back in time to the 1800s at the 19th Century Willowbrook Village in Newfield, Maine. The village includes horse drawn sleighs and carriages, historic homes and exhibits displaying the tools and trades of the times. Also featured is a carousel built in the late 1800s.
For a—literally—moving history lesson, take a ride on an antique streetcar at the Seashore Trolley Museum in Kennebunkport. Explore the exhibits of streetcars from around the country at the world's largest electric railway museum.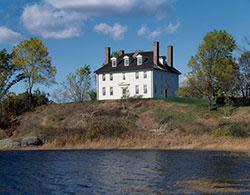 Kennebunkport's First Families Museum allows visitors to explore a Greek Revival house built in 1853. Inside, browse exhibits with themes ranging from local shipbuilders to summer resident and former President George H.W. Bush.
Plan your dose of culture in The Maine Beaches region today!