Plan a Shopping Adventure in The Kennebec Valley
Shopping is an important part of any vacation, business trip, or getaway. And The Kennebec Valley region has it all! From strip malls and shopping plazas to seasonal yard sales and niche gift shops, you'll find that special or much-needed something while perusing the many stops along the way – all 5,000 square miles!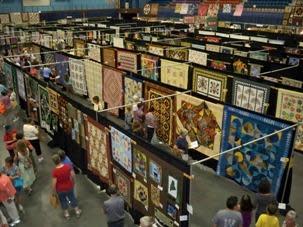 On many of The Kennebec Valley's back roads, you'll discover the best in antiquing. In Fairfield, an old chicken coop is popular among locals and tourists, as are the many antique shops located on the Kennebec River in downtown Hallowell. Discover American furniture, folk art, paintings, silver, ceramics, jewelry, textiles, Fine Arts, and the decorative arts. You're sure to find something unusual, rare and totally one-of-a-kind.
To learn more about antiquing in The Kennebec Valley region, visit the Maine Antique Dealers Association for an online directory area antique stores and the merchandise they carry.
When you're done hunting for relics, remember to stock up on the souvenirs and mementos to bring back home. There are countless gift stores and local shops featuring Maine-made crafts, gifts, and foods. Harmony is a unique destination where you can find handcrafted blankets, clothing, and more made from the finest woven yarns and fabrics. You'll also want to visit the Center for Maine Craft, a retail gallery for handcrafted work by Maine artisans. Typically, as many as 300 artists from around the state have their work for sale at any given time.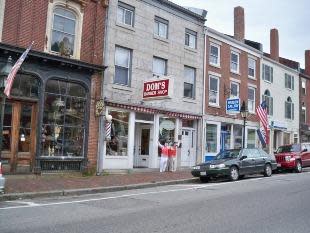 National chains and outlet stores can be found in the shopping plazas of the bigger cities such as Waterville and Augusta. Jump on the interstate and take Maine Turnpike Exits 109 and 112 in Augusta or Exit 130 in Waterville. The Marketplace at Augusta encompasses most of the larger national retailers…familiar names, great locations!
Round off your shopping trip with a visit to one or more of the area's art galleries. A number are located long the Kennebec- Chaudiere Corridor, one of Maine's most storied roads.
Whether it's a quick trip to the local store or a day-long shopping extravaganza, The Kennebec Valley has what you're looking for. Just be sure to keep your eyes open as you travel along the region's scenic byways. You never know what's waiting to be discovered off the beaten path!
Start planning your shopping adventure in The Kennebec Valley today!