Find a Unique Maine Gift While Shopping the Lakes & Mountains Region
In the Lakes & Mountains region of Maine, a day of shopping can lead you to traditional and shopping plazas, as well as many retail outlets that are small and bursting with personality. Whether you're looking for the latest fashions or rare antiques, you'll find it in the region's unique shopping venues. Just be sure to leave room in your suitcase for everything you'll be bringing back home from your Maine Lakes & Mountains shopping trip.
Boutiques and specialty stores featuring Maine-made products comprise the bulk of a western Maine shopping experience. From quilt shops to fine furniture, there are great places to purchase top quality gifts and mementos.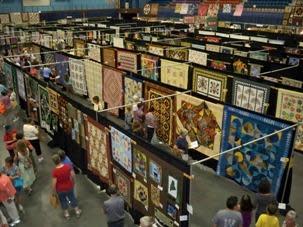 Country stores can also be found on town corners and in the heart of picturesque villages. Grab a box of saltwater taffy or an oversized jar of DownEast blueberry jam. For those looking to play in the powder while visiting the Lakes & Mountains, there are several shops in Bethel and Oxford that can get you suited up and ready to go!
Marden's Surplus and Salvage in Lewiston is a one-of-a-kind shopping adventure! Family owned and operated for over 40 years, you'll find acres of brand name goods at closeout prices. If you don't have to feed it, you'll most likely find it at this unique department store.
Antiquing in the Lakes & Mountains has always been a delightful way to browse through history and have the opportunity to take home a bit of Maine with you in the process. The Bethel area is brimming with small antiques shops carrying everything from folk art to paintings to ceramics, jewelry, textiles and more. Other places to go treasure hunting include Androscoggin County and the Flagstaff area.
To learn more about antiquing in the Lakes & Mountains region, visit the Maine Antique Dealers Association  for an online directory area antique stores and the merchandise they carry.
National chains and outlet stores can be found in the shopping plazas of the bigger cities such as Lewiston, Auburn and Oxford.
Finish up your shopping with a visit to one or more of the area's art galleries. Nowetah's American Indian Museum & Store in New Portland carries handmade drums, rain sticks and other Native American treasure.
You can get your shopping fix in just about any town or city in western Maine. From quaint little shops peddling antiques to the newest indoor/outdoor malls, the Lakes & Mountains region has a little bit of everything.
Start planning your Maine's Lakes & Mountains shopping adventure today!