Enjoy Delectable Coastal Treats in Maine's MidCoast
Coastal living means coastal eating! And Maine's MidCoast restaurants are sprawling with seafood creations that will make your mouth water. Locally cultivated oysters and some of Maine's most famous "clam shacks" are found in the region. And, of course, lobster, fresh fish, and "chowdah" are always on the menu. But your meal doesn't have to be from the ocean. There are plenty of diners, pubs, upscale, and family establishments serving everything from blueberry pancakes and waffles smothered in Maine maple syrup to 100 percent Angus burgers and cuisine from around the world.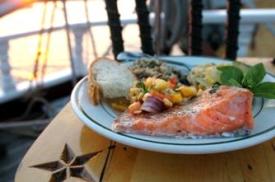 Stop for fresh-caught Maine lobster delivered right to your plate! In villages like Camden, Boothbay Harbor, and Belfast, step out onto a pier and watch the lobster and fish be brought in daily. There are also many spots where you can choose your lobster, and then eat it right on a dock while enjoying the view.
Higher end establishments and those providing international fair, offer a unique spin on traditional seafood and other classic dishes. Talented chefs are ready to prepare your choice of tapas, a host of vegetarian entrees, duck breast, pasta, and more. Look for award-winning restaurants that specialize in Italian, Mediterranean, Japanese, Mexican, Southwest, and other international foods.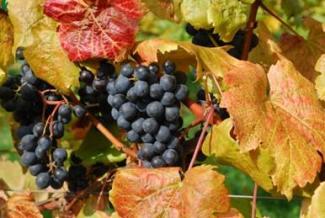 In the mood for a little culture and taste adventure? Discover the wineries, distilleries, orchards, vineyards, and farms that comprise the Maine Wine Trail. Or stop for a rest and quick drink at one of the many breweries and pubs in the area. Most serve fresh local foods with a wide selection of ales and lagers from around the world. Come find out why "Meet me at the pub" means "Meet me in the Mid-Coast!"
A trip to Maine is not complete without a visit to one of the local diners, where it's just like coming home. Dine on succulent homemade food at affordable prices including legendary lobster rolls, oversized breakfast entrees, hot sandwiches, walnut pie...You can almost taste the goodness!
Before heading home, be sure to try some of Maine's MidCoast's signature dishes. While lobster is the mainstay, oysters and crab cakes also top the list. Don't settle for ordering a single entrée off a menu! Find an oyster bar and feast! Mid-Coast oysters are locally farmed and prepared with excellence. Crab cakes are served with a variety of dipping sauces, such as honey mustard and roasted red pepper mayonnaise, and alongside decadent salads.
Enjoy incredible dining during your visit to Maine's Mid-Coast! Visit the Maine Restaurant Association for more on where and what to eat while visiting this inviting coastal world.