Professional Services in The Kennebec Valley
Whatever you need while traveling, you can find it in The Kennebec Valley region. Professional services of all types are available on a moment's notice, from business and transportation services to finding that perfect notary to help you say, "I do!"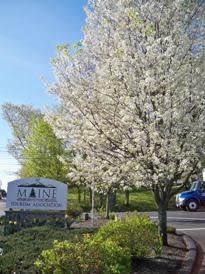 Traveling to and from The Kennebec Valley region is as easy as it gets. The main airport servicing the area is the Portland International Jetport. Locally, the Augusta State Airport has daily scheduled flights through Cape Air (with connections to JetBlue) to and from Boston. There are also major bus lines and Amtrak to get you to and from your destination, with car, limo, and taxi services ready to keep you on the go throughout your stay.
The Kennebec Valley has much in the way of private, romantic places to get married. If you suddenly find yourself ready to take that step or want to plan a wedding well ahead of time, let a Maine notary guide you through the process and help you seal your vows. There are also churches and worship centers in every town, serving every domination and faith.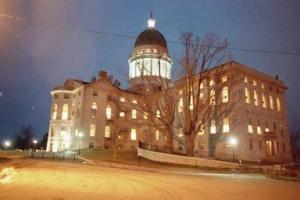 Did you injure yourself while hiking or trekking through the Maine outdoors? Just under the weather? Make sure to take care of yourself with a visit to an area hospital or opt for less urgent walk-in health services, available through one of the many community health clinics. The primary hospitals in the region include Maine General Health in Augusta and Waterville, Inland Hospital in Waterville, Redington-Fairview General Hospital in Skowhegan, Sebasticook Valley Hospital in Pittsfield, Franklin Memorial Hospital in Farmington, and Waldo County General Hospital in Belfast. Togus in Augusta serves as Maine's VA Medical Center. The Kennebec Valley's many Chambers of Commerce can help point you in the right direction if other professional services are needed, whether you require a photographer or are just looking for local events to enjoy while in town.