Enjoy the Natural Beauty of The Kennebec Valley While Camping
The Kennebec Valley is a natural wonderland. With spectacular scenic views, plenty of wildlife, and magnificent tracts of open space surrounded by whispering pines, there is simply no better way to experience the region than camping. The numerous campgrounds and sports facilities cater to every level of experience and comfort, from the novice family looking to reconnect and get away to the experienced enthusiast seeking to take on another adventure. So pack your bags and get ready for some outdoor fun!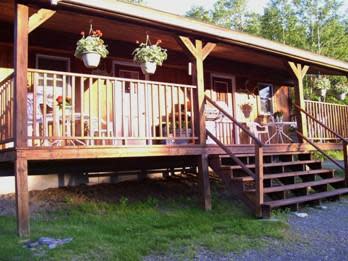 There are an endless number of privately-owned and state-maintained campsites, with fantastic places to prop your tent…on the banks of the Kennebec River, near the foothills of one Maine's smaller mountains, or alongside a breathtaking waterfall. Campgrounds in Skowhegan, Jackman and Monmouth offer pet-friendly, mountain and water views, as well as easy access to hunting, fishing, boating, and hiking.
Full-service campgrounds are located in all corners, providing a host of services for those traveling in RVs and Big Rigs. Most facilities offer both pull thru and full-service hookups with water and electric, some with septic hook-up, and clean dump stations. These are some of the best places to stay and explore the Valley of Maine.
Waterside camping is the norm in The Kennebec Valley, given the vast number of lakes and rivers that flow throughout the region. With swift flowing rivers comes extreme adventure, which is why The Kennebec Valley is the epicenter of whitewater rafting. Experience professionally guided whitewater rafting on the Kennebec, Penobscot, and Dead Rivers as you enjoy the camping excursion of a lifetime at one of the many sporting camps and lodges. Several lodges offer exciting rafting trips, while providing a main lodge and dining room with abutting cabins.
Enjoy a more low-key family experience with accommodations that include fishing, tubing, indoor sports rooms and a host of other activities designed for those just learning to walk to those who have walked miles upon miles in their lifetimes.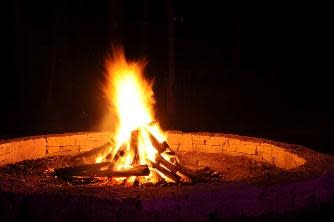 There are also many summer camp options for kids in the area. The children's camps located in The Kennebec Valley region in Maine are places to grow, seek safe challenges, and make memories and friends that will last a lifetime. These camps take pride in ensuring that each camper has the best experience possible. Some of the more popular camps offer swim lessons and team sports, as well as waterskiing, crafts and fitness programs. There are also a few nationally-recognized camps offering tennis and golf instruction. You'll find plenty of options in The Kennebec Valley at Maine Summer Camps and Maine Camp Experience.
Cabins and cottages available for rent also offer comfortable, year-round alternatives to traditional camping. Many options have complete and partial kitchens, full baths, housekeeping services, and more. Step out on to your cabin porch for a chance to see a moose passing through. Or log hundreds of scenic miles on the Maine interstate trail system (ITS) in the winter months.
Sportsmen and tourists have been traveling to The Kennebec Valley area for outdoor adventure, lodging, and natural beauty for years. Treat yourself to a "luxury in the rough" experience.
Start planning your camping adventure in The Kennebec Valley today!