Enjoy Rich, Authentic Maine Cuisine in The Maine Highlands
Due to its longstanding rural heritage, the tastes and cuisine of The Maine Highlands is reflected in the prevalence of rich, homemade foods that are authentic to the region. Local diners dominate the landscape, offering menus filled with Maine-famous culinary delights. Some of the favorites include home-cooked "chowdahs", baked beans, Shepherd's pie, Yankee pot roast, New England boiled dinners, clam cakes, and blueberry pie. A trip to Maine is not complete without a stop at one of these visitor-friendly eateries, where you'll feel right at home.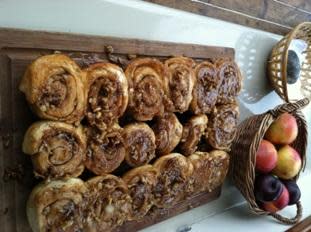 The region is also rich in talented chefs who handcraft the finest dishes from around the world. Tempt your taste buds with Italian, Mexican, Japanese, and more. The Maine Highlands offers an array of restaurants to meet your need for international flair.
When you are visiting The Maine Highlands you won't want to miss taking in what the region has to offer for freshwater seafood. Salmon and trout are popular dishes in the area. The region is also known for its many microbreweries and brewpubs. In fact, the entire state of Maine is known for its locally crafted beers! You'll find many of the restaurants in The Maine Highlands offer delicious farm to table menus. Local food and drink is what dining in The Maine Highlands is all about.
If you're looking for something a bit more dramatic, The Maine Highlands is also home to many award-winning resorts and fine dining establishments. For a truly romantic evening or to celebrate a special event with the entire family, don't miss out on the region's gourmet and upscale restaurants. Sink your teeth into an expertly-prepared juicy filet mignon. Or savor the tastes of a wonderful 5-course dinner. Dine in an oasis of elegance amid Maine's North Woods.
With an incredible variety of cuisines, locations, and price ranges, you are sure to find a restaurant that provides a memorable atmosphere and food that delights your taste buds. Visit the Maine Restaurant Association for more on where and what to eat while visiting the Highlands region of Maine.
Start planning dining activities in The Maine Highlands today!