Aroostook County Offers Shopping for All Tastes
If you're into shopping a sprawling contemporary mall, a downtown city street, or a quaint village road, your shopping destination is Aroostook County, Maine! Here you can create the shopping experience of a lifetime without the hustle and bustle of crowds and overpopulated parking lots.The region is filled to the brim with storefronts offering fabulous apparel, unique gifts, custom crafted jewelry, stunning local artwork, organic foods and treats, outdoor gear, the best antiques shops and more.
In Houlton, historic Market Square District is the place to find unique gifts by local artists and craftsmen, which make the perfect souvenirs from your visit to Aroostook County. Take a step back in time as you walk through the doors of one of several candy shoppes, where a variety of old fashioned candy, maple syrup creations, salt water taffy (a Maine favorite!), chocolates, nuts, gifts, and more greet you!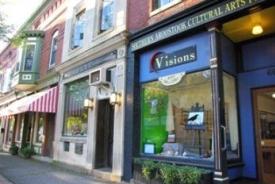 Tackle your specialty shopping in Central Aroostook. New Sweden, Oxbow, Perham, and Stockholm are home to art galleries galore combining local and international talent. Photos and photo gifts, paintings, and other artwork can commemorate your trip to the region. They also make ideal gifts and are the perfect décor for any home or office. Unlike a big city art gallery, the personal, friendly service and reasonable prices will give you plenty of reason to smile.
Fort Kent and Presque Isle offer a more modern shopping experience. Centrally located in Presque Isle, Aroostook Centre Mall is the third largest enclosed shopping mall in Maine, home to most of the traditional national retailers you have come to recognize. In Fort Kent, you'll have a chance to shop some modern standalone retailers that offer the latest in fashion, sporting goods and footwear.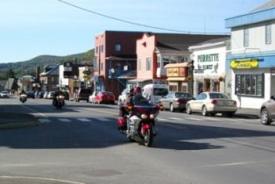 Treasure-filled antique shops line the area's scenic highways and byways, making Aroostook a popular destination for antique-seekers from all over the Northeast. Towns like Caribou, Presque Isle and Houlton offer some of the best antiquing in the region. The heritage of these areas includes a blend of logging, seafaring, agriculture, hunting, and fishing, giving dealers the opportunity to sell truly unique antique pieces. You'll find antique farming items, nautical collectibles, crafts made by local Native American artists, and just about everything in between!
To learn more about antiquing in Aroostook County, visit the Maine Antique Dealers Association for an online directory area antique stores and the merchandise they carry.
Aroostook County is one of the few places where picturesque storefronts set the mood, and corporate chains are merely background fixtures. Enjoy an unforgettable shopping experience in northern Maine!