Your Taste Buds Won't be Disappointed in Aroostook County
From ethnic favorites to traditional eats, your taste buds will dance as you savor the flavors of Aroostook County. In the region, there's no shortage of award-winning chefs or out-of-the-way spots known only to area locals—dining in the region can satisfy any appetite. You'll find authentic Acadian dishes like ployes (buckwheat pancakes), cretons (a rustic pork pate), and the popular dish known simply as French fries with cheese curds and gravy, as well as an array of Native American and Swedish delights including hull corn soup (traditional bean and corn dish) and KÖttbullar (Swedish meatballs). For dessert, savor area-grown wild strawberries with cream or tantalizing frozen custard in dozens of flavors—delicacies that returning visitors enjoy.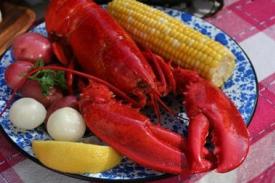 If fine dining is something you desire, Aroostook County will exceed your expectations. Even though the region is largely off the beaten path, there is no shortage of Haute to multiple-course dining experiences. With exceptional dinner menus, Aroostook County's many luxury dining establishments offer a diverse selection of hand-crafted international and American dishes, from traditional and contemporary cuisine, including premier beef cuts, to wild game, and fresh Maine seafood. Lobster, clams, and an extensive array of local fish and seafood are plentiful!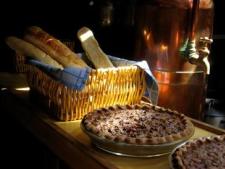 Brewpubs and bars can be found in most major towns, with many outlets crafting and serving their own brews. There are also various wine tasting events throughout the year.
And don't forget to stock up for your camping or hiking adventure! Organic and freshly made foods reign supreme in northern Maine. Local stores and stands are often filled with a variety of homemade sweets, jerky, trail mixes and more.