Maine's Lakes & Mountains Region is a Natural Playground
Maine's Lakes & Mountains region is a natural playground. With seemingly endless outdoor activities, there is truly something for everyone! Hike the White Mountains. Make a splash in Sebago Lake. Or ski some of the most challenging slopes in New England. Or maybe your idea of an adventure is getting snowed in at a cabin retreat or taking a stroll through a contemporary art gallery. No matter what type of activity you enjoy, it's sure to be found in Maine's Lakes & Mountains!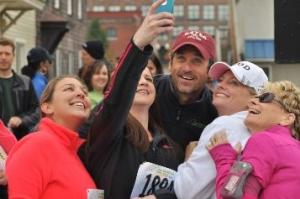 If you've come to the region looking to get outside, the many mountains, lakes, and rivers will keep you company! With 6,000 lakes and ponds in Maine, fresh water beaches abound in the Lakes & Mountains region. Stay cool on a hot summer day with a swim at one of the many state parks or regional beaches including Range Pond in Poland, Long Lake in Naples or Pleasant Lake in Casco. When you're done swimming, grab or rent a canoe or kayak. Boating offers a serene way to experience the beauty and take in the views.
Looking for a more endurance-driven adventure? What could be simpler than popping on a pair of sneakers and heading out to see, hear, feel and experience nature? Bike or hike up the White Mountains to scenic Evans Notch, around Lake Auburn, or through the Western foothills exploring old stone walls, maple-lined country roads, river views and gracious homes. Or conquer the trails or slopes! The region is home to some of the most challenging skiing in New England, including 2,800-foot verticals! Give it a go at Sunday River, Sugarloaf, or Shawnee Peak. Maine offers an extensive ATV and snowmobile trail system, too. With 3,000 miles of trails maintained by local clubs, you'll always find new and exciting places to ride. Visit the Maine Snowmobile Association to learn more.
There's always time to sneak in a little golf, too. And the greens couldn't be better at the nearly two dozen golf courses in the region. Springbrook Golf Club in Leeds, Fox Ridge Golf Club in Auburn, Lake Kezar Country Club in Lovell, Point Sebago in Casco, and Bridgton Highlands Country Club in Bridgton are all beautiful places to get in some putting time. Sugarloaf and Sunday River change from skiing to golf destinations in the summer with their award-winning golf courses. Visit GolfME.com for details on the best golf courses to visit in Maine's Lakes & Mountains region and beyond.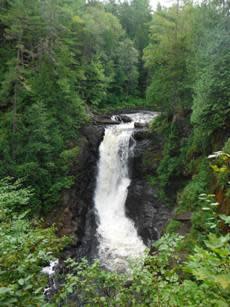 On a lazy day, consider getting in your car and taking in the views. In Maine's Lakes & Mountains region, leisurely Sunday drives happen every day of the week. The scenery calls out as charming curls of highway unfold around pretty lakes and through mountain foothills. The region has four designated scenic byways and many spectacular driving tours you'll enjoy, including Rangeley Lakes Scenic Byway, Grafton Notch Scenic Byway, Pequawket Trail Scenic Byway and Route 27 Scenic Byway. For a complete listing of the area's driving tours, including the Apples and Arts tour and Franklin Heritage Loop, visit the official tour page.
In addition to the scenic wonders found throughout Maine's Lakes & Mountains, the region presents some interesting historical and educational gems as well. Take some time to visit the many varied museums and other exhibits.
A sampling of the region's museums include Museum L-A in Lewiston, which houses industrial artifacts from closed businesses; the Stanley Museum in Kingfield, celebrating brothers F.E. and F.O. Stanley, best known for inventing the Stanley Steamer Automobile; Maine Mineral and Gem Museum in Bethel, focused on preserving and exhibiting Maine mineral specimens, gemstones, and historical documents; Rufus Porter Museum in Bridgton, dedicated to preserving the life of Rufus Porter (1792-1884), a painter, inventor, musician, and writer; Scribner's 1847 Sawmill Museum in Harrison, an accurately reconstructed saw mill; Shaker Museum in New Gloucester, twenty-seven exhibit rooms exploring a continuum of over 200 years of Shaker heritage; and Wilhelm Reich Museum in Rangeley, representing the life and work of physician-scientist Wilhelm Reich (1897-1957).
When you're done with the adventure, it's time for some retail therapy! Boutiques and specialty stores featuring Maine-made products comprise the bulk of a western Maine shopping experience. Antiques are also popular! Antiquing has always been a delightful way to browse through history and have the opportunity to take home a bit of Maine with you in the process. The Bethel area is brimming with small antiques shops carrying everything from folk art to paintings to ceramics, jewelry, textiles, and more. Other places to go treasure hunting include Androscoggin County and the Flagstaff area.
Simply put, Maine's Lakes & Mountains region delivers. A mix of man-made amusements compliments natural fun, ensuring everyone has a great time. Visit and have a blast!