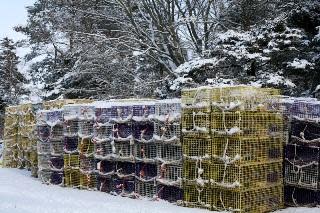 Brunswick is the gateway of the region, home to nationally recognized Bowdoin College and the Maine State Music Theater, as well as a nostalgic Maine Street lined with shops, galleries, restaurants, and antiquing. Take a stroll along on the Androscoggin Riverwalk and Bike Path overlooking the mighty Androscoggin River. Or discover a world of treasure at Cabot Mill Antiques—the largest multi-dealer antique mall in Maine. More than 140 dealers are located inside Fort Andross, a beautifully restored textile mill. Enjoy a variety of accommodations, from oceanside campsites to classic hotels and resorts.
From Brunswick, you can take a ride along the many peninsulas and islands of the region. Explore the many "fingers" that comprise the southern part of Maine's Mid-Coast. Get off the beaten path and discover a roadside art gallery selling local handcrafted goods or find Land's End. Grab a fresh lobster roll and see out what the Mid-Coast is all about. Harpswell, Orrs Island and Bailey Island are just a few of the fun Mid-Coast treasures that await your visit.
Just east on the Kennebec River is the celebrated boat building City of Bath, where maritime history comes to life. The historic shipyard at the Maine Maritime Museum features a full-size representation of the largest wooden sailing vessel ever built, the Wyoming. Visit the lighthouse at Seguin Island, commissioned by George Washington in 1795 and Maine's tallest and second oldest light station. Book a stay at a historic inn, frequented by friendly spirits (and not of the sherry kind), or one of the many hotels in the area.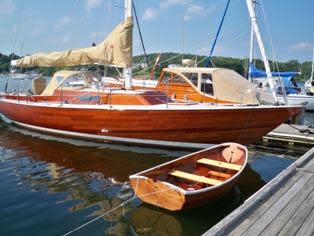 Nearby Damariscotta and Newcastle are picturesque villages with 19th century storefronts. Step back in time with a visit to one of the many old-time shops, where you'll find great gifts to bring back home. Other historic points of interest include Pemaquid Lighthouse and the colonial-era Fort William Henry. The area is famous for its locally farmed oysters, which you can enjoy seaside at one of the many restaurants or oyster bars.
If you're in the mood for a little outdoor fun, spend a day at Reid State Park in Georgetown, which features a mile and a half of sand beaches, dunes, marshes, ledges, and ocean, plus a warm saltwater pond for swimming. Or head down Route 1 to Boothbay Harbor, a top destination for visitors and a great place for kayaking, whale watching, sport fishing, or puffin tours. Not far from the center of Boothbay Harbor, you'll also find 248 acres of picture-perfect landscape at the Coastal Maine Botanical Gardens.
Up the road is Rockland, a coastal city known for its lively arts and culture scene.Take a day to explore the expansive collections at the Farnsworth Art Museum and the Wyeth Center and Winding Way Art Gallery (which doubles as a beautiful bed and breakfast). If you happen to be visiting in August, don't miss the Maine Lobster Festival, featuring the one and only lobster crate race!
Next is the classic harbor town of Camden, which should be on every visitor's itinerary. Sail on a windjammer or take a ferry to a private island. Sights include Curtis Island with its historic lighthouse at the head of the harbor and Mt. Battie where you can hike or drive for a perfect view of the town down below. In the winter enjoy the only skiing and tubing with ocean views!
Finish off a trip with stops in Belfast and Searsport. Belfast is another coastal arts community. In nearby Searsport, visit the Penobscot Marine Museum.
Maine's Mid-Coast is home to many events, fairs, and festivals including the Union Fair & Maine Wild Blueberry Festival. For a full listing of all area fairs, festivals, and events, visit the official Events page.
Caressed by the great Atlantic Ocean, the Mid-Coast is a seaside paradise and a visitor's dream.
My favorite spot in Maine's Midcoast Region is Pemaquid Point Lighthouse in Bristol. It is the most awesome spot on the planet in my opinion. The lighthouse is hauntingly beautiful and the jagged rocks protruding from the shore make for fantastic photo opportunities and hours of interesting views. It's so hard to choose just one place in Maine but that's the one for me!

–Ruth Ann H., Olive Branch, MS