HALLOWELL – The Maine Tourism Association (MTA) is pleased to announce that Tony Cameron has been named the ne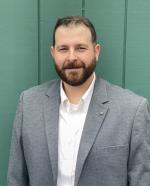 w Chief Executive Officer.
Cameron is currently the Director of Marketing and Communications MTA, a position he has held for nearly five years. He previously served as the Executive Director of the Ellsworth Area Chamber of Commerce and the Boothbay Harbor Region Chamber of Commerce, as well as the Director of Marketing and Membership Sales for the Bar Harbor Chamber of Commerce. He earned a degree from St. Joseph's College in Business Administration with a concentration in Marketing. He grew up in Brunswick where he currently resides.
"As Chair, I am excited to work with Tony as we build on the great foundation of this organization," Board of Directors Chair Rick Snow stated. "Tony understands the opportunities and challenges faced by the tourism industry. His expertise in travel publications, destination marketing, digital platforms, membership management, and visitor center operations make him the best person to lead the Maine Tourism Association."
Cameron said, "MTA has a rich history in promoting and sustaining Maine's tourism industry. I look forward to being a good steward of this great organization and leading MTA into its next 100 years."
The Maine Tourism Association is the largest tourism association in the state, made up of members that provide traditional tourism interests such as lodging, restaurants, camps, campgrounds, retail establishments, amusements, and cultural and heritage attractions. MTA (formerly the Maine Publicity Bureau) is in its 99th year of existence. In addition to providing marketing and legislative benefits for its members, MTA produces the state's official travel planner, Maine Invites You, and the state map. It also operates seven State Visitor Information Centers (Kittery, Yarmouth, Fryeburg, Hampden North and South, Houlton, and Calais).