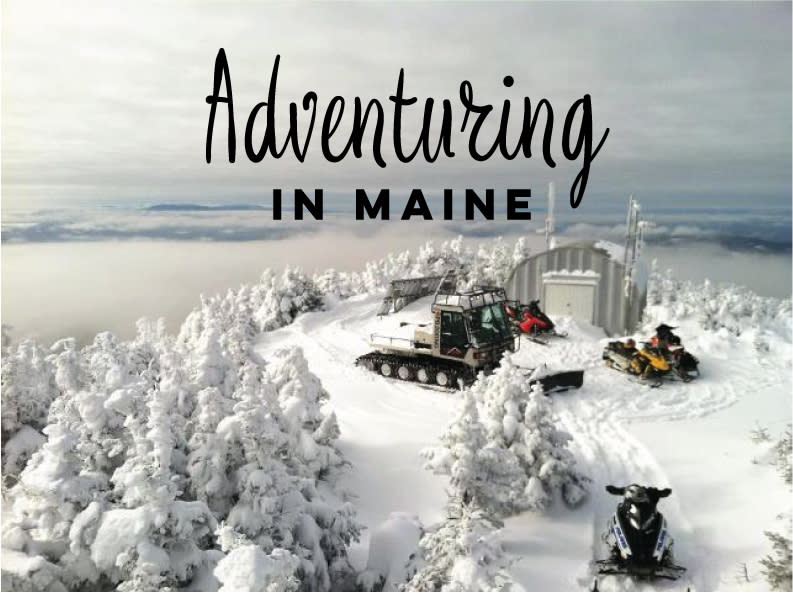 | | |
| --- | --- |
| | |
| | |
Winters in Maine are known for tons of snowfall and brisk temperatures. Pair this with the state's large expanses of open land and solidly-frozen lakes and it quickly becomes clear why Maine is truly a world-class snowmobiling destination. In fact, people come from across New England and Canada to ride the thousands of miles of impeccably groomed trails that crisscross central and northern Maine.
In Maine, we pride ourselves on the quality of our over 2,300 miles of snowmobiling trails. The system of interconnected trails is maintained by a network of remarkably dedicated snowmobile clubs — some of these clubs even have state-of-the-art grooming equipment that they use on the trails. Whether you are a novice just looking to try the sport out for an afternoon, or a veteran planning to do a multi-day excursion, you can find a system of trails that perfectly suits your needs. And with endless snowy peaks, frozen lakes, and dense pine forests, the backdrop for your adventure will be unforgettable.
If you plan to make your snowmobiling trip a multi-day adventure, you're in luck. Towns along the trail system welcome snowmobilers and provide ample opportunity for lodging, refreshments, and fuel. For a cozy stay in a log cabin, head over to New England Outdoor Center's Twin Pine cabins and lodge in Millinocket. The organization has a delicious restaurant and tons of activities like snowshoeing, cross-country skiing, and ice fishing. 
| | |
| --- | --- |
| | |
| | |
Next, head over to Rangeley for some of the best snowmobiling in the state, and explore the over 150 miles of groomed trails in the area. When you are in Rangeley, spend a night at Lyon's Lakeside Cabins. The cabins are warm, rustic, and have easy access to the area's trail network.
If you are new to the sport and don't have a sled, don't sweat it. There are plenty of businesses throughout the state that will not only rent you a sled and gear but will take you out on a guided ride! Moosewoods Guide Service located in Millinocket will gladly show you around the 350 miles of trails throughout the Katahdin region. This group of professionals has over 125 years of experience as Maine Guides, so you are sure to have a trip that is safe, fun, and perfectly suits your needs.
Though sometimes it may feel long, winter in Maine doesn't last forever. That means if you were considering taking a snowmobiling adventure, now is certainly the time. The snow is fresh and deep, the days are bright, and the accommodations are warm and inviting, so get out there — the trails are calling your name.